Review by -
APK-4-FREE
5 months ago - 40690 views
Get this application
THE PES 2017 MOBILE EXPERIENCE
PLAY VS IN REALTIME PVP!
SWIPE TO PASS! TAP TO SHOOT!
You like FIFA or Dream League but...
... It's the first time that PES is available on mobile!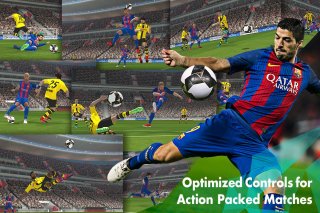 Final Verdict
Take total control of every action on the pitch in a way that only the Pro Evolution Soccer franchise can provide!